Included Health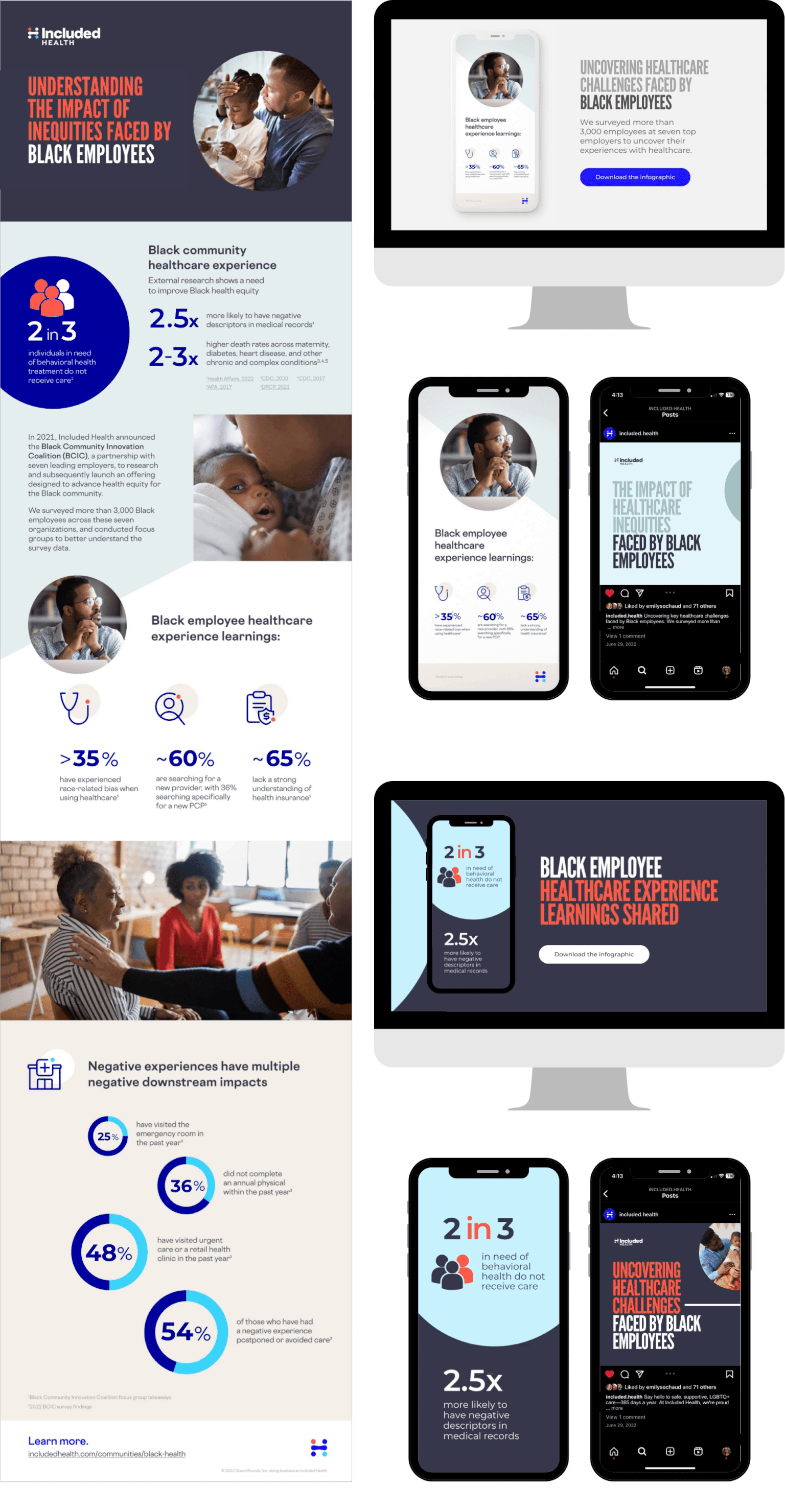 Infographic, web banners, and social posts focusing on the healthcare challenges of Black people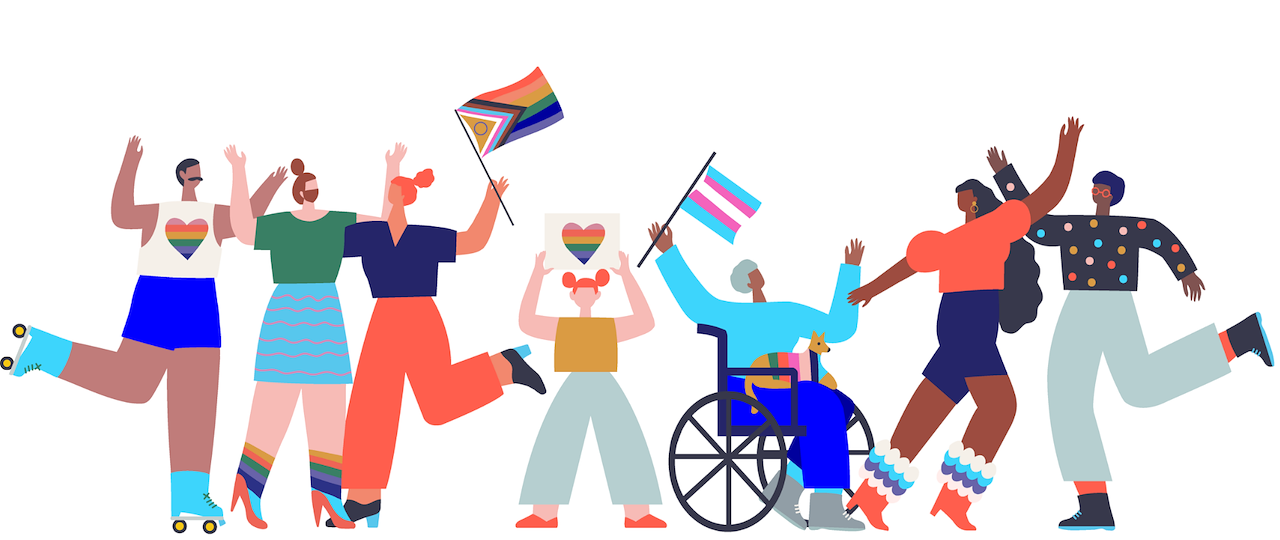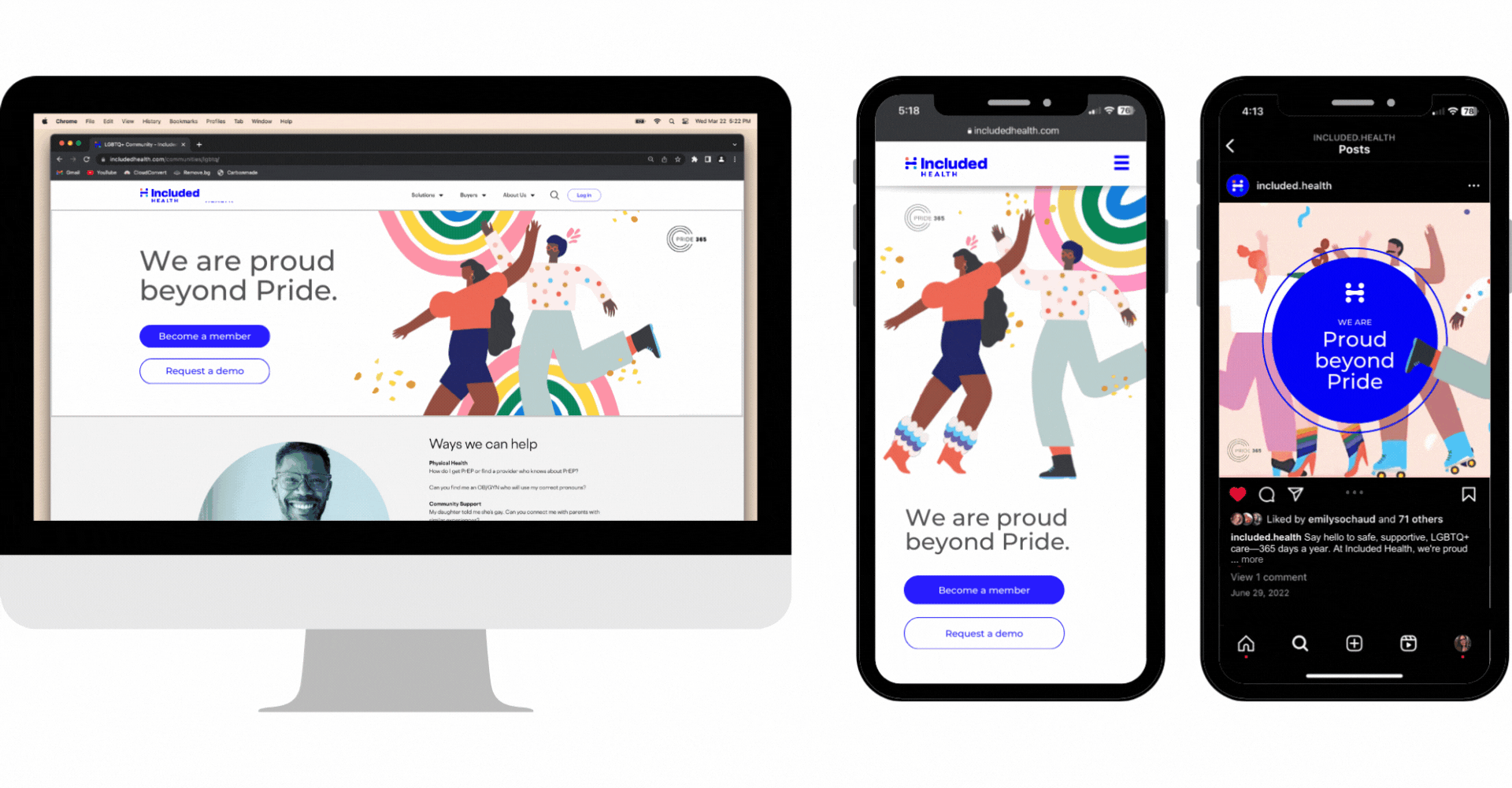 I worked closely with a talented illustrator, Josie Portillo, to create characters for the LGBTQ+ brand. The illustrations are to be used on their own and mixed with brand photography.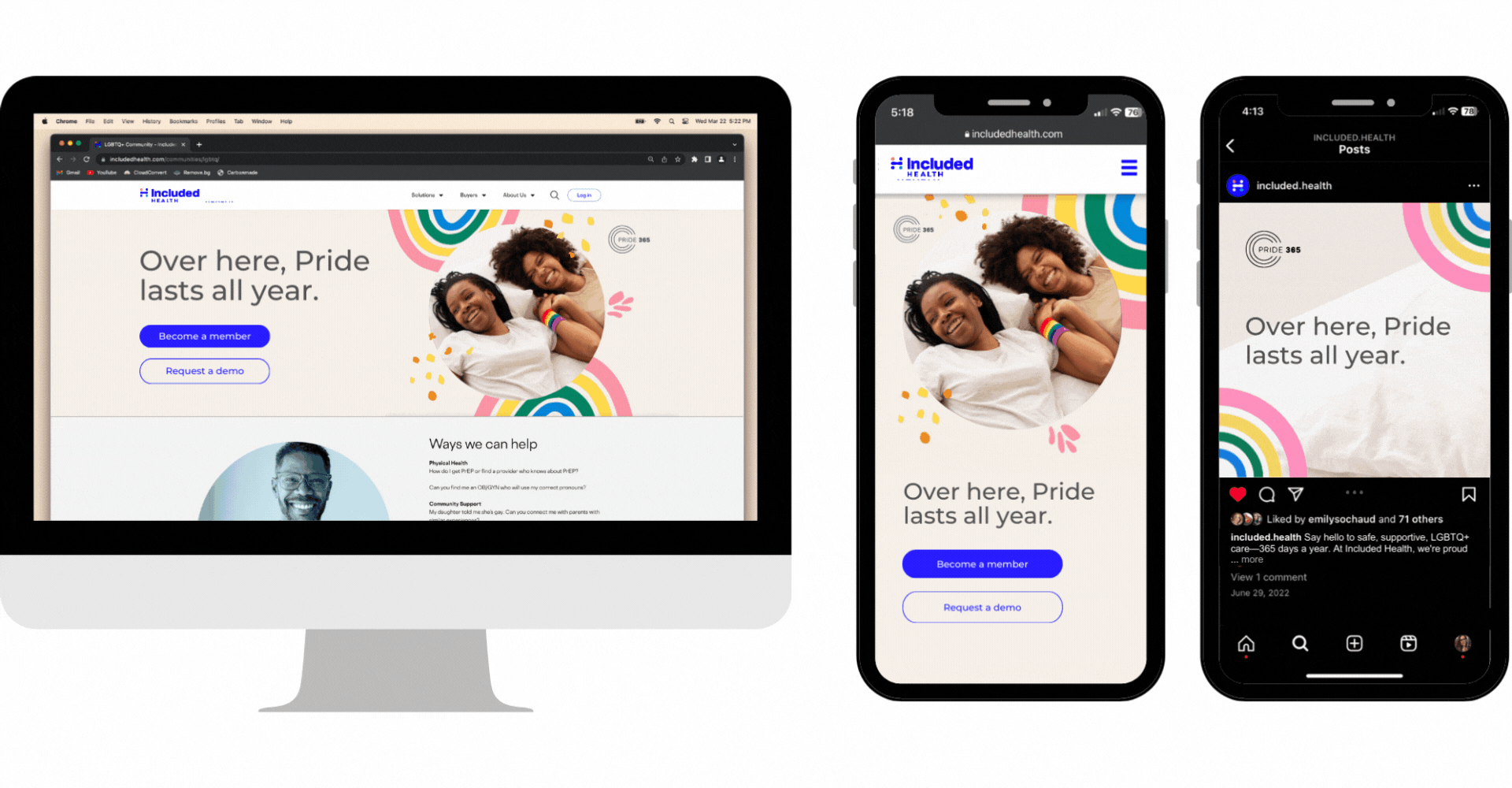 Examples of illustrative elements combined with photography.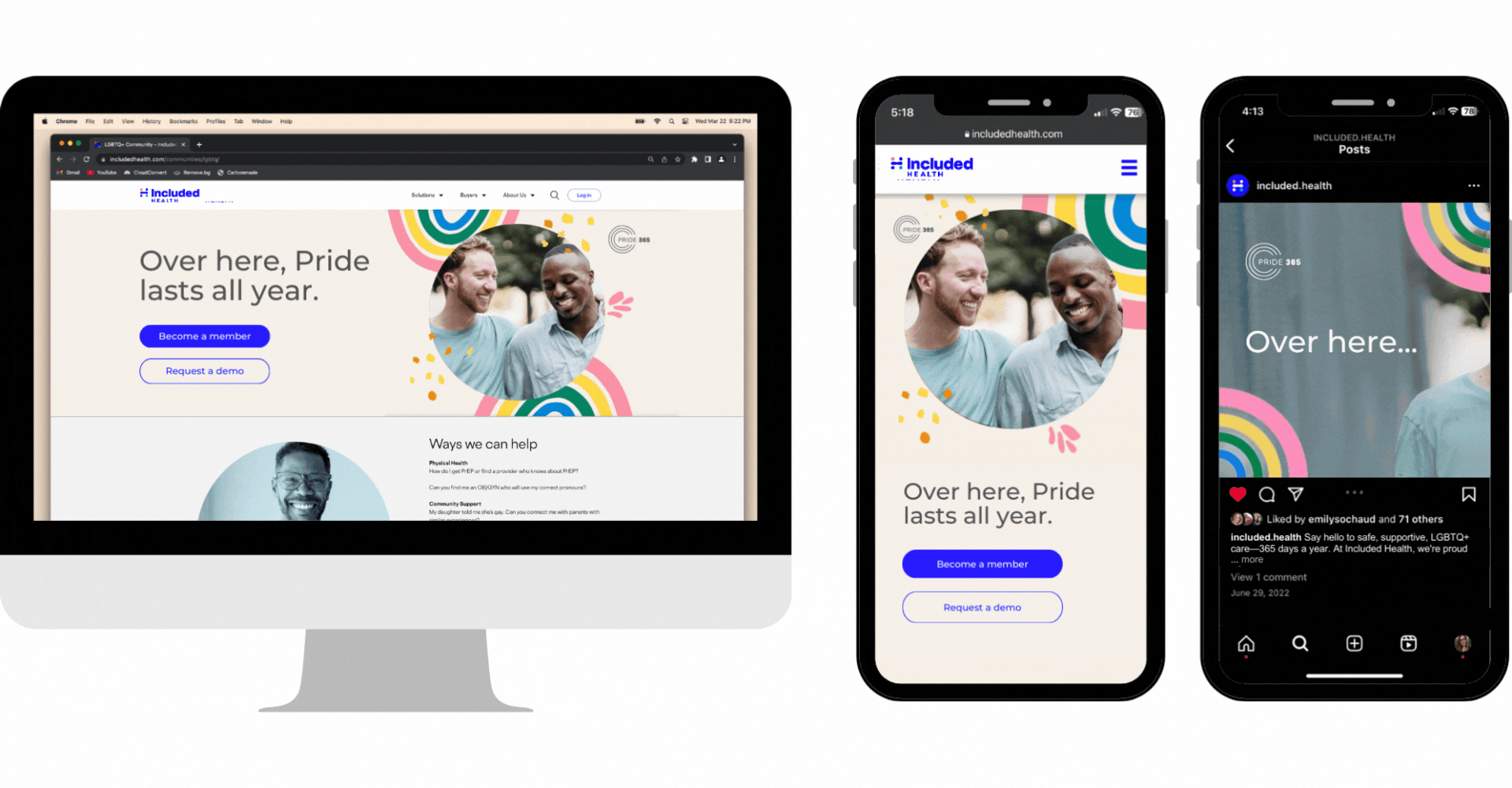 Shown are various web banners (desktop & mobile) as well as posts for social media (ex:Instagram carousel).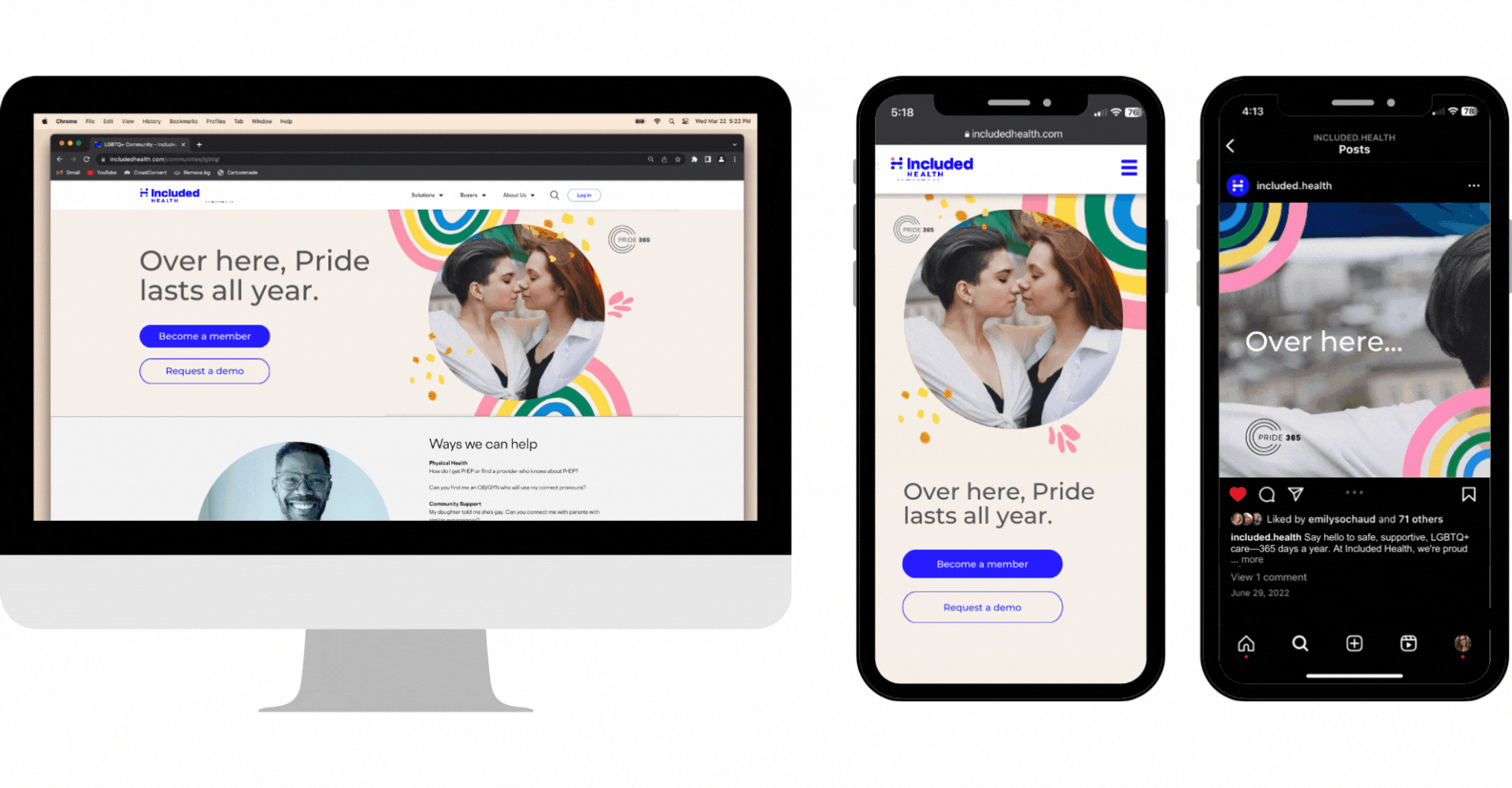 This campaign shows Pride being celebrated in personal and everyday moments, not just a party or parade.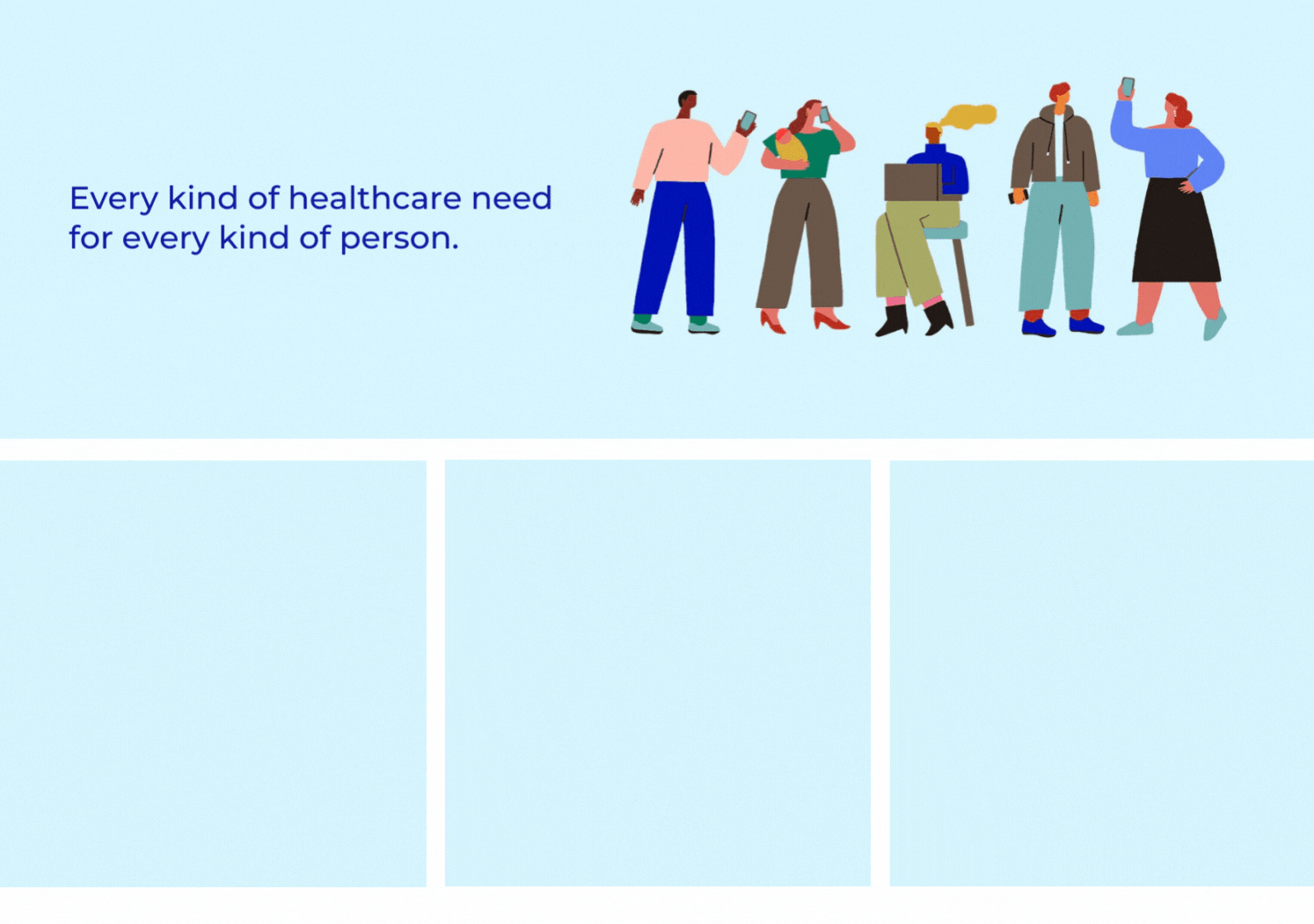 I partnered with a talented motion designer, Elliot Matson, to create an explainer video showcasing the brand's services.





Branded informational documents for the LGBTQ+ community
---
Role Visual Designer

For A company entrusted to get millions of diverse and marginalized members the highest-quality care

Type Print and Digital design
Up Next:
Write of Passage